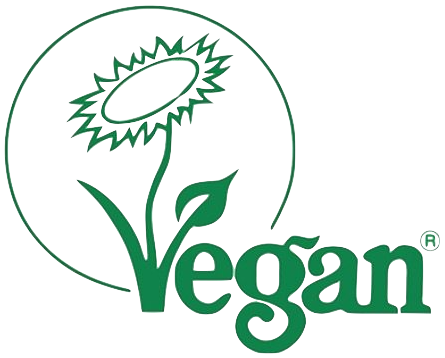 Botánico Vida USA
SUMMER SAVER. Omega Oil & Balm Bundle with FREE Travel Oil and US Shipping
Sale price translation missing: en.products.sca_price $68.00 Regular price $86.90
Special Summer Bundle - One Omega Oil 4.2fl oz; One Omega Balm 1.76fl oz; One Omega Balm 0.28fl oz and get a FREE Travel Oil 1.76fl oz plus FREE US Shipping
Botánico Vida Omega Oil is a beautiful, 100% natural, specialist skincare product to enhance and improve your skin; from babies through mature skin.
Botánico Vida Omega Oil helps to care for a whole range of family skincare concerns, from tired, dry skin to the prevention of stretch marks, scars, wrinkles, fine lines, rashes, cradle cap, red and irritated skin, after-sun, burns and as an all-round daily body hydrator. 

It works naturally by putting the skin's building blocks, Essential Fatty Acids, (especially the all-important Omega 3 and other Vitamins), directly back into the skin. Helps to calm and soothe even the most sensitive skin and leaves your skin supple, hydrated, glowing and healthier than ever.
Omega Balm is a fantastic, healing balm created from 100% natural ingredients (no petroleum jelly), to be used as an alternative to the many chemical-based balms on the market.  It has been developed as an intensive, topical healing agent, so is completely fragrance-free resulting in a natural, earthy scent.
Castrolatum is a revolutionary new natural tech active that helps to lock moisture into the skin by mimicking the effects of paraffin-based balms, which are completely devoid of any nutrients. Omega Balm is so beneficial because the ingredients are effectively 'locked' into the skin, fortifying the building blocks of our skin, and promoting intense healing.
In particular, it will help to alleviate flaky, cracked, rough skin, including red and irritated skin. It is especially beneficial on the lips, cuticles, backs of heels and hands and will create an effective barrier against nappy rash. 
Sacha Ichi Seed Oil, Argan Oil, Rosehip Oil, Olive Oil, Avocado Oil, Sunflower Seed Oil, Coconut Oil, Calendula Oil.
Helianthus Annuus (Sunflower) Seed Oil, Plukenetia Volubilis Seed Oil, Ricinus Communis (Castor) Seed Oil, Euphorbia Cerifera Cera (Euphorbia Cerifera (Candelilla) Wax), Argania Spinosa Kernel Oil, Rosa Canina Fruit Oil, Hydrogenated Castor Oil, Caprylic/Capric Triglyceride, Theobroma Cacao (Cocoa) Seed Butter, Persea Gratissima (Avocado) Oil, Calendula Officinalis Flower Extract, Tocopherol, Glycine Soja (Soybean) Oil.
· Dry skin.
· Mature skin.
· Avoiding stretch marks during pregnancy and children and teenagers going through a growth spurt.
· Red and irritated skin, such as rashes and irritations.
· Many customers have written to us testifying significant improvements in eczema and psoriasis.
· Helps the skin to heal after surgery, sports injury or a playground accident. Do not apply to broken skin or an open wound, but start applying as soon as the skin has closed to help minimise scarring.
· Chickenpox – as soon as the sore is not open
· During menopause to help reduce redness and dryness
· During pregnancy to help the skin to stretch. Omega Oil has been clinically proven to increase skin elasticity by 45%
· Babies – for baby massage, cradle cap and for redness and irritation.
· Children – to hydrate and moisturise their skin daily and to keep their skin soft and supple, to soothe and redness or irritation and to avoid scarring after a playground accident.
· Teenagers – as an all-over body moisturiser to help give their skin the nutrients it needs as they grow.
· Hair – It is widely used on Afro-Caribbean hair and dreadlocks to smooth and nourish the hair and reduce frizz
· Sunburn and After-Sun – for use after sun to help soothe the skin, lock in moisture and minimise peeling. It also helps prolong the life of your tan.
Omega Oil is very high in essential fatty acids in particular all-important Omega 3, protein and anti-oxidants which when applied topically, have a profound effect on improving the skin's barrier function, reducing inflammation, boosting the skin's natural moisturising factors and decreasing water loss. Many customers use Botánico Vida's Omega Oil as a daily moisturiser for their entire family, from babies to grandparents.
Independent studies have concluded:
· 45% increase in skin elasticity
· 19% increase in skin hydration
· 96% of users felt their skin was smoother and softer
· 92% of users would recommend to a friend

Learn more
Apply twice daily as and when needed. During pregnancy apply daily during the entire term.
You can currently recycle all components of our packaging, with the exception of the pump. By 2021 we are proud to be replacing all our PET plastic with PCR plastic  (using post-consumer waste recycled plastic) so no plastic is going into landfill or oceans but is recycled back into new products.
A signature may be required upon delivery. If no one is available, the driver may leave a postcard advising that a delivery has been attempted and that the recipient should contact them to rearrange delivery.
Please see here for full delivery details. 
You might also be interested in
choosing a selection results in a full page refresh